Made in Australia, by Australians for Australian conditions, Gun Powder will save you money and help the environment with its Phosphate Free Technology!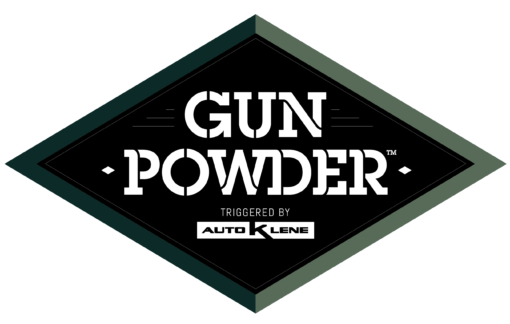 200L GUN POWDER DRUM
The centre of the GUN POWDER System is the Blending Tank which quickly mixes 200L of stock solution to be added into all car wash cleaning programs. There is no "License Fee" and we install Free On Loan for the duration of supply.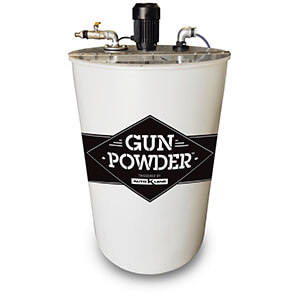 ADD POWDER KEG ALKALINE POWDER
POWDER KEG is 100% active powder that is Phosphate Free. One 20kg keg produces 100L of stock alkaline solution. This powder system reduces the overall cost of transportation, takes up less paint room space and reduces overall wash costs.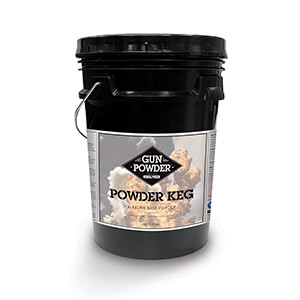 GUN POWDER SURFACTANTS, WAXES & PROTECTANTS
GUN POWDER surfactants cover every part of the wash process in a Self Serve, Friction or Touchfree car or truck wash. Their super concentrate, phosphate free formulations provide explosive wash results with all the colours and scents customers will love. All surfactants are packed in our 22L Value Pack; you get 22L for the price of 20L.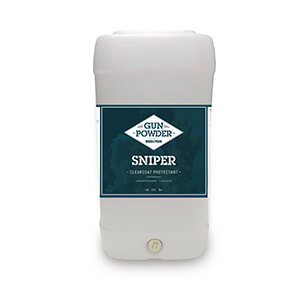 Phosphate Free, Better for the Environment
The Gun Powder Car Wash System combines a Phosphate Free alkaline powder with super concentrated surfactants for each step of the wash process.
By utilising a separate alkaline component and liquid surfactant, Gun Powder provides a flexible washing system that is infinitely adjustable to produce incredible wash results. This combined with a show of colours and fresh scents guarantees customer satisfaction and maximises revenue.
All surfactants are packed in out 22L Value Pack; you get 22L for the price of 20L.
Clean, Glossy and Protected
AutoKlene Solutions has always endeavoured to trade only the best quality professional polishes, waxes, degreasers, chemicals and accessories. We continue to embark upon introducing only the best possible quality products for you and the environment.
All Australian Made products, made to achieve the lowest wash cost available.